Please follow and like us:
Waterproof Automatic Electronic Garden Watering Timer Irrigation Controller Valve Sprinkler Watering System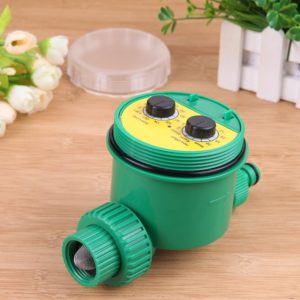 Features:Conventional 3/4″ joint.
The shortest opening time is 1 minutes, and the longest continuous output valve is 120 minutes.
Use 2 X 1.5V AAA batteries; (batteries are not included).
Suitable for 0-8 kilograms of water pressure.
It is suitable for water temperature 5℃-40℃.
Programmable setting water time, standard clock time and so on.
All waterproof function.
Watering cycle: (can be controlled by the rotary switch), the minimum cycle time is 1 hour, and the longest cycle time is 72 hours and 7 Days (Week)
Suitable for roof garden, balcony, villa garden, etc., automatic sprinkler system outside.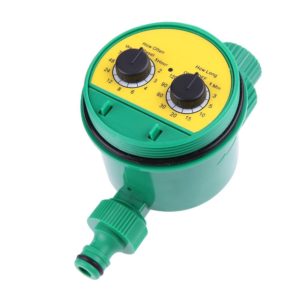 Be careful:
The setting time of the valve can not be less than the duration of the open valve output.
Loaded into the battery. When the battery is installed for the first time, the water valve will check itself once, and then valve ball will automatically turn to the closed state.