Please follow and like us:
USB Charge Current Detection load Testing instrument 2A/1A Discharge Aging Resistance USB Power Adapter
Application: You can easily test the 1-2A output  mobile power, mobile phone charger, USB power supply output current is standard or not,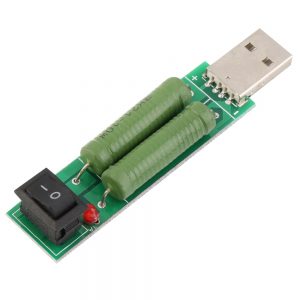 Test Method:
insert the USB 1-2A output device port.
Toggle switch allows the output current between 1A and 2A Switching.
Note: Resistance will be hot when the module is working, the temperature at around 80 ~ 85 °c, please beware hot.